Welcome to The Bryn Mawr Conservatory of Music
A Tradition since 1934.
Since 1934, The Bryn Mawr Conservatory of Music has offered private music lessons of the highest quality in an elegant nineteenth-century mansion on the Main Line. Its faculty comprises professional musicians from around the world who are dedicated to the ideal of providing serious and inspiring instruction in classical music to students of all ages and levels. Each student, from the youngest beginner to the most advanced pre-professional, is given individual care and guidance. Emphasis is placed on proper development of musicianship and technique according to time-tested traditional methods. Learn more about us today!
Our Renowned Faculty
Our Founder
Bryn Mawr Conservatory of Music Updates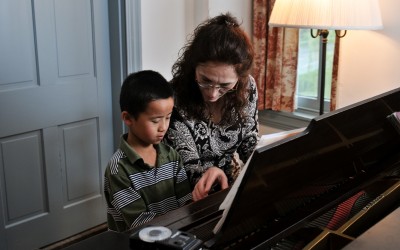 Student News Emerson Ahn, a French horn student of Lori Amada and a piano student of Laurie Ticehurst, plays horn as a member of the Philadelphia Sinfonia Players, Bravo Brass, and the Harriton High School Orchestra and Band. Carson Atlas, a private piano student of...
read more
Contact Us for a Consultation today!
By contacting The Bryn Mawr Conservatory of Music, you're taking an important step in getting the finest instruction from our seasoned faculty of musicians and teachers!
Communicate with Us