Performance Opportunities at The Bryn Mawr Conservatory of Music
Hone your Performance Skills
From joint student recitals to full solo recitals, The Bryn Mawr Conservatory of Music's recital room is active from September to May each year. Performing in a live setting is critical for musical growth the development.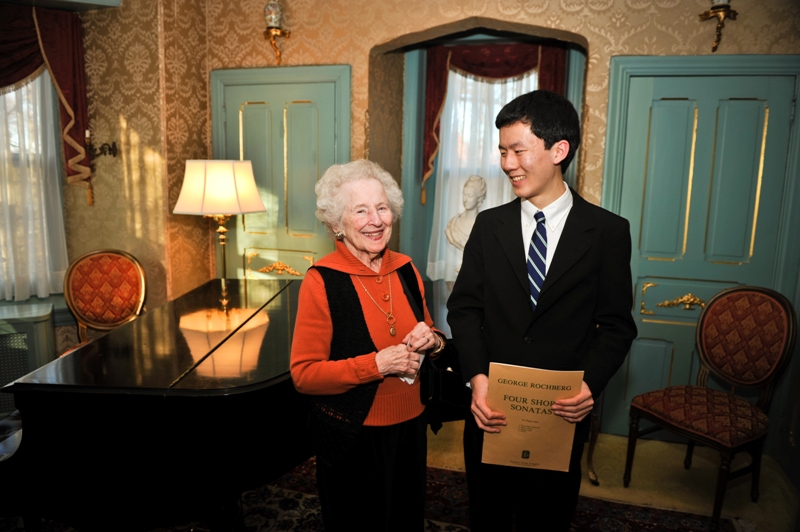 Student Recitals take place in the intimate setting of the Conservatory's Concert Room from time to time throughout the year. Many of these concerts are joint recitals by eight to ten students, each of whom performs a single work or a brief group of pieces. Others are solo recitals by students who prepare complete programs.
Performance Classes are held every other week from September to May, providing students with the opportunity of playing or singing for an audience in a less formal setting than a recital. The classes are led by the Conservatory's directors and faculty in a way that encourages discussion among the performers and listeners.